:pxtra offers two ways to find out about the various benefit modules.
1. All employees will find an extensive benefit information area in the app.
To do this, you have to click on the info button to the right of the respective benefit in the :pxtra app. Here, you will receive all the necessary information about each individual benefit. A small explanatory text in combination with a short video about the respective benefit will answer all important questions.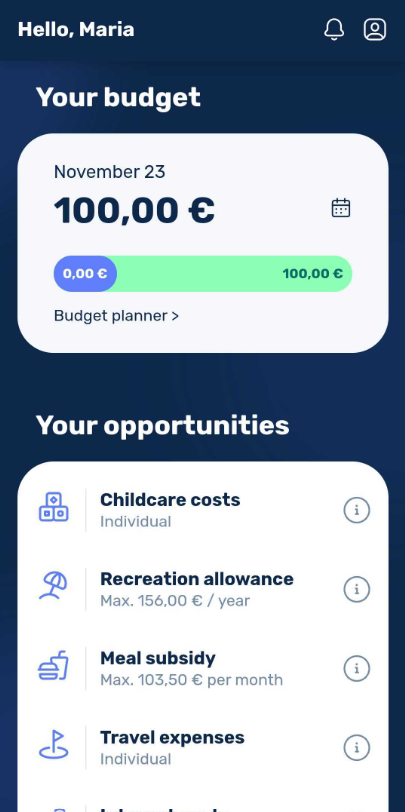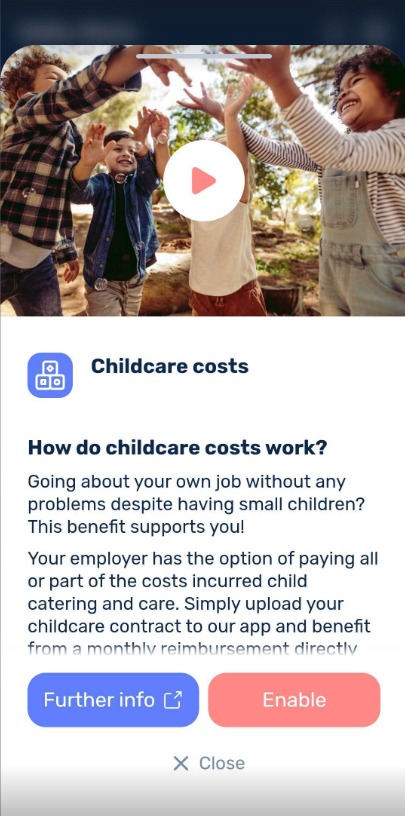 2. Another possibility is to inform yourself on the following :pxtra website*. This page, including the respective sub-pages, offers you a good overview of the various benefits.
* currently only available in German language