You can easily upload receipts in the app while on the way. To do this, first click on the benefit in the app for which you want to upload a receipt, e.g. meal subsidy.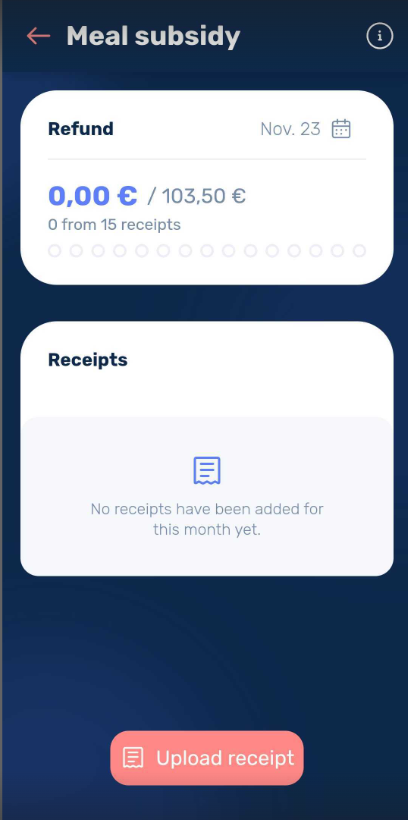 You can then directly upload a photo or PDF file of your receipt. Also enter the transaction, date and amount of the receipt.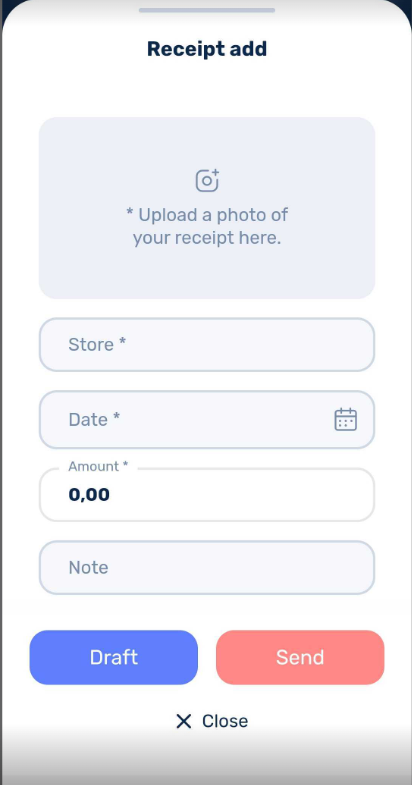 Finally, you can save the receipt as a draft or submit it permanently.