Your employer can subsidize your vacation once per calendar year with the benefit recreation allowance.
How does it work?
1. Open your :pxtra app.
2. Select the Benefit recreation allowance.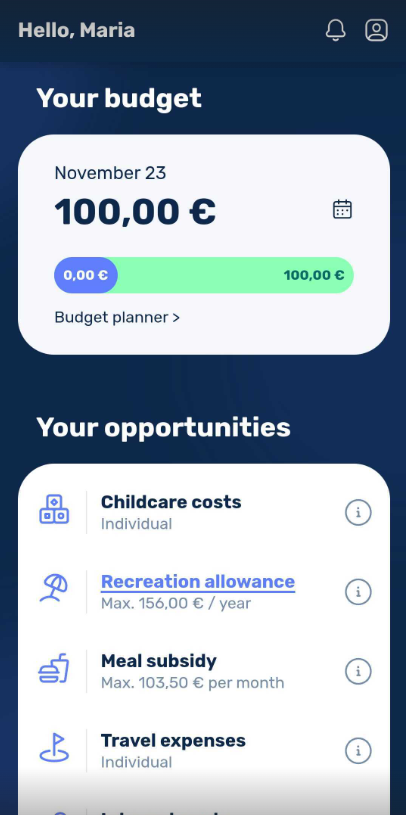 3. Select the date of your planned vacation.
4. Use the toggle to indicate your marital status.
5. Enter the number of children.
6. Confirm the accuracy of your data.
7. Select the amount of your budget.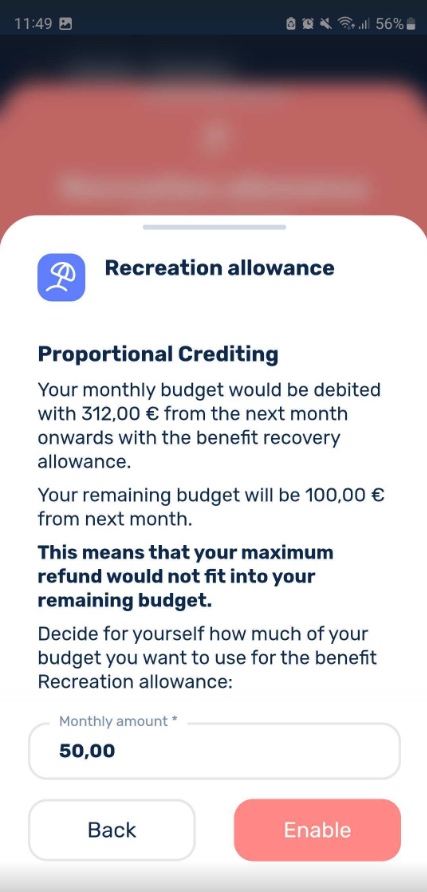 8. Decide for yourself how much of your budget you would like to use each month for the recreation allowance.
Now just pack your bags and go!